At only 23 years old, Zedd has been forcefully turning heads in the dance music industry. The success of his first artist album Clarity, out just last Fall, has landed him spots at the top festivals in the world, headlining gigs, and even a televised performance on "The Late Show" with David Letterman! The singles off his album, "Spectrum" and "Clarity," have been very popular in the sets and radio shows of many industry veterans, but he's also working on Lady Gaga's upcoming album ARTPOP - which Zedd says is "going to be awesome."
Despite all the producing he's accomplished so far in his career, and for Lady Gaga's album, he reveals that he's been in the studio working on more music! He said, "I'm working with a few new artists that are completely unknown. I'm working with Ellie again, there's a lot, there's so much I want to do and there's so much I'm still doing."
Zedd stopped by the iHeartRadio studios in New York City to talk about everything but his music, including goats, sushi and bacon, 'stache's and more. Check out OffBEAT with Zedd below.
My real name is Chuck Norris.

— Zedd (@Zedd) February 28, 2013
So why is your real name Chuck Norris?
Well, it's more of an attitude. You know, it's not just my name it's who I am as a personality and I think a lot of people can connect with that.
What would you do if you were picked to be the next pope?
Well, I would force everyone to listen to my music, first thing, because everyone should have a little bit of clarity. I probably would not do that but what would I do? I would chill. Hang out with the people, you know, talk to them. And I would lower the value of religion a little bit and increase the level of, how do I say that, I think everyone should not decide what religion is his or hers but pick the best of every religion and build your own religion. I would probably make a school subject for that so people learn to have their own thoughts and not just do what is written in the book.
When do you find clarity?
When I'm on stage and when I'm in the studio pretty much, because then I make clarity.
What is your food fetish?
Sushi. I mean I like all sorts of food but if there's one food I would never say no to, it would have to be sushi. Bacon is definitely one of the best things the world has ever seen but sushi is an all time favorite. I like all sorts of sushi, but I also like all sorts of bacon - maybe something like bacon sushi.
If you could grow a crazy "stache" what kind of 'stache would it be?
I think it would be a cage. It would start here, and then it would be like this, all around my face around my head, and it would have a door and open. It would be my real hair. So if people don't want me to talk they can shut the door and if I want some bacon I can open it, and people can present bacon.
If you ran your own airline what would it be called and what would it be like?
It would be called Levels Airlines. I would only sell business and first class tickets, so it is a little bit more expensive, but the funny part is it would only be economy seats, so I would troll people. And there's no food, even on the transatlantic flights, it's bring your own booze, bring your own food. I would sell different levels of tickets but they're all the same seats.
GOATS > CATS youtu.be/PpccpglnNf0

— Zedd (@Zedd) February 25, 2013
So, why are goats better than cats?
Because they have so much more skills. Cats are just there and they're cute but goats, they have amazing voices. They're phenomenal singers and I think they have great personality.
What is your life philosophy?
Good people good times.
Watch "Clarity"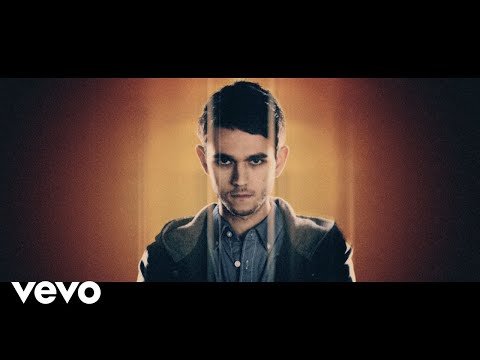 Photos by Shelby Case